Mother's Day is nearly here, and if you know a new mom, this Mother's Day is going to have special meaning. It's exciting, scary, and challenging to be a new mother, and it's definitely a feeling moms will want to remember in the years to come. You'll want to do something extra special for this Mother's Day, and a piece of keepsake jewelry is a great way to show your love and appreciation. If you need a few ideas, here's a look at some gorgeous new mom keepsakes she's sure to love.
Beautiful Baby Fingerprint Jewelry
While a baby is going to keep that fingerprint for life, those little fingers will never be this small again. Baby fingerprint jewelry offers a lovely way to capture those little fingerprints, preserving them forever. With modern scanning technology, a baby's fingerprints or footprints can be scanned and added to intricately detailed, beautiful jewelry. You have many different baby fingerprint jewelry options to choose from, including beautiful fingerprint necklaces and fingerprint charms for charm bracelets. A heart pendant is a perfect option, or for a mother who has twin babies, a double heart pendant is a beautiful choice that lets her carry the fingerprints of both her new little ones.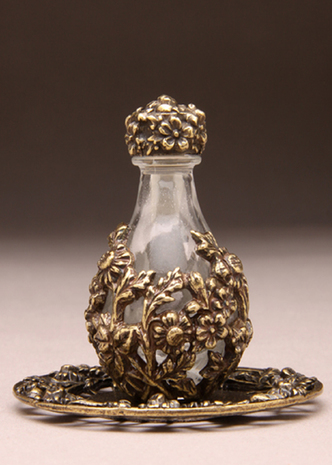 Keepsake Tear Bottles
New moms have a lot on their plate, and while a new baby is often exciting, it can be overwhelming as well. Let mom know that you realize it's overwhelming and that you understand her tears that show up now and then with a Tear Catcher gift. A keepsake tear bottle is a reminder of her tears and the tears of her new baby, and it's a lovely way to encourage her to keep going on the beautiful journey known as motherhood.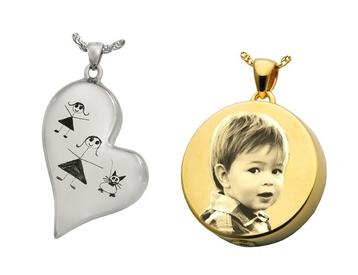 Photo Jewelry
Of course, a gift that features a photo of the new baby is another option that is sure to be a big hit for a new mom on Mother's Day. From heart shaped pendants to teardrop shaped pendants to beautiful lockets, many different photo jewelry options are available. Choose a special photo of the new baby or go with a photo of mom and baby and surprise her with a piece of jewelry she'll cherish and wear close to her heart all the time.
Don't forget about the new mom in your life this Mother's Day. It's a big moment in her life, so celebrate it with her by giving her a beautiful new mom's keepsake that she'll cherish through the years.